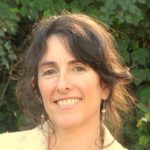 Marcia Katz, LCSW has recently joined RPA – here is her introduction:
Marcia was licensed in 2000 and is in private practice in Santa Rosa. Marcia grew up on the East Coast and did her graduate studies at New York university. After graduation she backpacked through Southeast Asia for six months doing a month long silent meditation retreat at Buddhist monastery. This experience was the catalyst into further interest in Eastern philosophy, which she brings into her practice. When she is not working, Marcia enjoys hiking and being outdoors.
Marcia's post graduate work in California included work with emotionally disturbed teens, case management at various dialysis units, and in community clinics as a mental health clinician. Her background has helped her work with people who have a variety of medical conditions; integrating the biopsychosocial model into her clinical practice. She helps clients understand how chronic pain, psychosocial stressors, or diet, might impact mental health. Marcia has also been trained in EMDR, which she uses regularly, and she feels she "has an ear out for trauma".
Marcia sees clients from all walks of life, and she offers services to a wide variety of people. Her clients can be as young as teenagers through to senior citizens.
Marcia is interested in developing a peri-menopausal support group for women trying to manage the stressors that come with life changes. Referrals are welcomed.
marciakatzlcsw@gmail.com (707) 829-3310
Please  excuse any typos, grammar mistakes and readability issues, this is my first try at playing editor and journalist
Paula