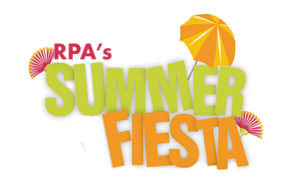 Please join us for our upcoming RPA Summer Fiesta!
RSVP here: https://rpafiesta.eventbrite.com
Come and enjoy delicious food, beverages and some lively conversation with fellow members! This is a great opportunity to take a small break from our busy schedules and meet with colleagues in a relaxed and fun atmosphere! It is also a good time to network and let other folks in the organization know what kinds of work you are doing professionally.
☀ SPECIAL FIESTA PROMOTION: NEW MEMBERS CAN JOIN FOR 50% OFF AT THIS EVENT!
Do you know someone who may want to join RPA? Please bring them!
Simply RSVP to the link above so we can confirm all food & beverages.
We look forward seeing you there!
The RPA Board