Dr Ford, Alcohol, & Remembering Sexual Assault: What Do We Know?" Research Review by Dr Heather Flowe, Senior Lecturer in Forensic Psychology at the University of Birmingham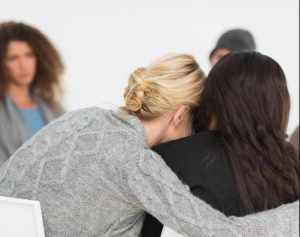 "Perhaps more so than other victims*, the half million adults in the UK and the 1.27 million persons in the US who are raped every year will have to defend their recollection of the assault if they are to find justice."
One might argue that Ford was prone to mistakenly identify Kavanaugh. Rape is a traumatic event, and perhaps this renders victims unable to remember the attack. Further, Ford had consumed alcohol prior to the assault. Rape victims are frequently under the influence of alcohol during the crime, which almost always leads to questions about their memory accuracy. All things considered, however, extant research suggests that Ford is unlikely to have mistakenly identified Kavanaugh.
It is well known that alcohol reduces the ability to consolidate information into long term memory. The extent to which alcohol impairs memory depends on a host of factors, such as dose and the person's physiology. When alcohol is consumed at a high dose or rapidly, an alcohol black out is possible. Blackouts may be partial, where there is some memory loss regarding the events that occurred, or an en block blackout, where there is a total loss of memory. Therefore, alcohol's primary effect is to reduce the strength of memory.
Until recently, the vast majority of research investigating alcohol's effects on memory tested people's ability to remember lists of words that they studied while they were alcohol-intoxicated as opposed to sober. This research shows that alcohol has dose dependent effects on memory, with accuracy decreasing in relation to dose.
More recent research has tested people in more externally valid situations that are more representative of the types of circumstances faced by crime victims and witnesses. This research finds that alcohol intoxication reduces the amount of information that people recall about the crime. However, people who were alcohol intoxicated compared to sober during the crime are no more likely to recall erroneously details about the event.
We have replicated these findings in our own research on rape. Participants in our studies were randomly assigned to consume alcohol or tonic water, and then engage in an interactive hypothetical rape scenario. We then questioned them about the events that took place during the rape up to four months later. We found that people who were alcohol-intoxicated compared to sober during the rape were more likely to reply to questions with 'I don't know.' However, when they did provide answers, participants who were intoxicated during the rape were just as accurate in the answers that they gave.
Full article at: https://thepsychologist.bps.org.uk/dr-ford-alcohol-and-remembering-sexual-as sault-what-do-we-know