RPA Board of Directors
•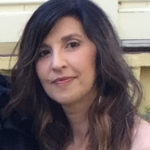 Dr. Naber is a bicultural Latina Neuropsychologist, who received her Bachelor's degree in Psychology and Anthropology from the University of Virginia and her Master's and Ph.D. in Clinical and Community Psychology from the University of Illinois at Urbana Champaign. She attended internship at the Southwest Consortium (Albuquerque VA, University of New Mexico Hospital, and Indian Health Services) with a dual focus in Neuropsychology and Cross Cultural Psychology. She went on to receive postdoctoral training in Neuropsychology and Rehabilitation at the University of Missouri Columbia and North Coast Health Care Centers in Santa Rosa.
Dr. Naber works as a Neuropsychologist at Kaiser Permanente Department of Neurology in Santa Rosa and in private practice. Her private practice is devoted to adult and geriatric neuropsychological evaluations, both medical and forensic. Forensic specialties include criminal and civil medi-legal evaluations, including personal injury, competency to testify/go to trial, harassment, trauma, emotional distress, and capacity for financial, personal, and medical decision making. As a neuropsychologist at Kaiser Permanente, she is the Training Director for the practicum program for advanced graduate students in Neuropsychology and helped create a vestibular rehabilitation program in Head and Neck surgery, an inpatient neuropsychological consulting service at Kaiser Santa Rosa Hospital, and an outpatient neuropsychological evaluation program in the Department of Neurology. She has also been the principal investigator on various research projects on migraines and vestibular dysfunction.
When not working, Dr. Naber loves to travel, especially to any sites with ruins. Highlights include Belize, Guatemala, England, Colombia, and thru the Panama Canal. Her family enjoys canoeing the Russian River and hiking—favorite hiking spot is Cinder Cone in Lassen National Park. She also enjoys performing in regional theatre, singing, and watching baseball. Go Cubs!
Dr. Puentes received his doctorate in Clinical-Community Psychology from the University of La Verne in La Verne, CA. He completed his pre-doctoral internship and post-doctoral fellowship at the University Counseling Center at the University of Notre Dame in South Bend, IN. There he received specialized training in alcohol and drug assessment and treatment and in Sport and Performance Psychology. Dr. Puentes spent the first five years of his career as a staff psychologist at Sonoma State University's Counseling and Psychological Services before transitioning to his current full time work in private practice in Santa Rosa.
Dr. Puentes's professional interests beyond working in his therapy practice are teaching and supervising graduate students, working in the community to promote mental health and social justice and consulting with athletes, coaches and teams.  He works from a Cognitive Behavioral and Strengths Based approach and his clinical interests are in the treatment of anxiety disorders (OCD, Panic, Agoraphobia), men's issues and alcohol and drug abuse.
Dr. Puentes served on the RPA board as Secretary and Newsletter Editor in 2014 and 2015 and then as Vice President in 2016. Outside of his work, Joe appreciates being in nature, spending time with friends and family, and watching and playing sports. He loves to hike and plays baseball recreationally in Sonoma County. Dr. Puentes is originally from Illinois and is a life long Chicago Cubs Fan.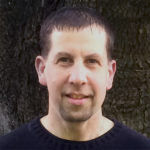 Dr. Forman received his B.S. in Biology from the University of Toledo. After spending several years working as a research assistant in the medical field, he changed his focus towards psychology. Dr. Forman completed both his Master's degree in psychology and his Doctorate from Meridian University. He completed internships at New Directions Adolescent Services, Wolfe Center Substance Abuse Prevention and Treatment Program, Russian River Counselors, Anova Center for Education, and private practice.
Dr. Forman is a licensed psychologist with a private practice in Santa Rosa. He uses an integrative approach that draws on his training in imaginal psychology and incorporates cognitive, behavioral, mindfulness, and spiritual principles. His practice focuses on working with adults, teens, pre-teens and their families with trauma, anxiety, depression, and high functioning autism. Additionally, Dr. Forman is a member of the core faculty at Meridian University.
During his off time, Dr. Forman loves to spend time in nature. Some of his favorite local areas are Annadel, Goat Rock Beach, Armstrong Woods, and Mendocino Woodlands.
Dr. Solomon is a licensed psychologist in private practice. She was born and raised in Pennsylvania but has long considered California her home. She conducts comprehensive psychological assessments, primarily of children and adolescents. She specializes in Emotional Disturbance including Mood Disorders, Thought Disorders and Post-traumatic Stress Disorders, as well as Pervasive Developmental Disorders, Attention Deficit Disorders and Learning Disabilities.
Dr. Solomon has served as an expert witness in Fair Hearings and Civil suits. Prior to her full time engagement in private practice Dr. Solomon was the clinical director of TLC Child and Family Services, for 25 years. TLC is a non-profit agency whose service include foster care, adoptions, a special education school, therapy services, and a residential treatment program for teens. Dr. Solomon has a Ph.D. from the Palo Alto University (Then Pacific Graduate School).


Dr. Babin is a licensed psychologist and consultant based in Santa Rosa. With a background and therapeutic approach centered in relational psychoanalysis, Dr. Babin works with individual adults, couples, teens, and groups.  Her practice includes working with the LGBTQ+ community and particularly those who identify as transgender, gender expansive or nonconforming.  A primary focus of Dr. Babin's is establishing a safe space to deeply explore and affirm the client's core gender and/or sexual identity and expression, which for some can feel like a continually evolving process.  She currently works with those who are in various stages of transitioning and offers consultation to clinicians serving TGNC clients.
Dr. Babin received her MA in Clinical Psychology from the Chicago School of Professional Psychology in Los Angeles, CA and her PsyD in Clinical Psychology from Ryokan in Venice, CA.  She attended internships at The Maple Counseling Center in Beverly Hills, CA and Cedars-Sinai Medical Center in Los Angeles, CA  as a supervisor for Teen Line, a program that provides crisis intervention and prevention, peer counseling, and referrals specifically for adolescents ages 12 to 19.  In 2014, Dr. Babin earned the Certificate in Psychoanalytic Psychotherapy from the Los Angeles Institute and Society for Psychoanalytic Studies (LAISPS).
Formerly, Dr. Babin spent over 15 years working in the television industry.  From this she gained a sensitivity and deep understanding of the experiences and challenges that professionals struggling to form, excel, and maintain their careers in an often complex and high stress environment. She currently  provides consultation to the broadcast industry and serves on the advisory board for The National Academy of Television Arts & Sciences and No Bully, a nonprofit organization based in San Francisco.