2019 RPA Board of Directors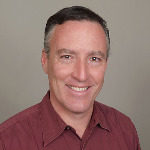 Seth Ubogy, PsyD, ABPP 
President
Dr. Ubogy earned his doctorate at the California Institute of Integral Studies. His internship in clinical neuropsychology was done at Laguna Honda Hospital and Rehabilitation Center in San Francisco. He then had two years of postdoctoral training, the first in clinical neuropsychology and geropsychology at the San Francisco VA Medical Center, and the second in pediatric neuropsychology at UCSF Benioff Children's Hospital Oakland. Licensed in 2003, he was board certified in 2008 by the American Board of Clinical Neuropsychology (ABCN), and certified as a pediatric subspecialist in 2017. Dr. Ubogy worked at UCSF Benioff Children's Hospital Oakland from 2006-2014, during which time he directed the pediatric neuropsychology training program. Before moving to Sonoma County, he was on the faculty of the Wright Institute in Berkeley, where he taught pediatric neuropsychology and child psychological assessment. In 2017, Dr. Ubogy became an evaluator for the NFL Players' Concussion Injury Litigation Class Action Settlement. He now has has an independent practice in Santa Rosa, in which he evaluates children, adolescents and adults.
•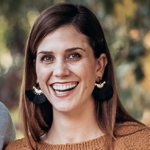 Adrienne Heinz, PhD  
Vice President
Dr. Heinz is a clinical research psychologist at the VA National Center for Posttraumatic Stress Disorder and Stanford University School of Medicine. She has a part-time private practice in Healdsburg, CA. As both a scholar and a practitioner, Dr. Heinz is committed to the development and dissemination of mental health interventions that foster resilience among at-risk populations. She has been awarded over $1.5 million in federal and private foundation grants to conduct research on novel treatments for PTSD and Substance Use Disorders that harness technology solutions. She also serves as a consultant to nonprofits and companies on the design, evaluation, and implementation of digital health technologies that help break down barriers and democratize access to evidence-based mental health treatment. Finally, Adrienne is a founding member of the Sonoma Wildfire Mental Health Collaborative working to support emotional recovery in the local community by developing mental health resources for individuals and organizations impacted by recent wildfires.
•.
Nancy Hoffman, PsyD  
Secretary
Dr. Hoffman is a geriatric neuropsychologist with a specialty practice in Northern California focusing on consultation, assessment, and expert witness testimony in forensic cases involving issues of mental capacity, undue influence, conservatorships, will contests, and financial abuse in the older adult.  She also maintains a clinical practice providing neuropsychological assessment of older adults in San Rafael and Santa Rosa.

Barbara Prosniewski, PhD 
Treasurer
Dr. Prosniewski received a BA in Psychology from Boston University, an M.Ed. In Elementary School Counseling from Boston College and PhD from the San Francisco School of Psychology. She worked as a counselor in the Nashua, New Hampshire School District prior to coming to California. Once in California, Dr. Prosniewski worked as a school liaison for Developmental Service for Children in San Jose and then became the Asst. Director at Plumfield Academy, a group home and Non Public School helping boys who have experienced severe neglect and abuse requiring a residential setting. She also has been in private practice since licensure in 2001. Currently Dr. Prosniewski is semi-retired, seeing mostly CPS clients in her private practice and being the psychological consultant for two offices of CBEM's (Creating Behavioral and Educational Momentum), an agency vendorized by the local Regional Centers to do crisis management for their clients. These clients have challenges such autism and intellectual disabilities.
•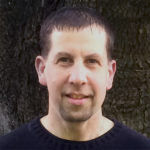 Justin Forman, PhD 
Past President
Dr. Forman received his B.S. in Biology from the University of Toledo. After spending several years working as a research assistant in the medical field, he changed his focus towards psychology. Dr. Forman completed both his Master's degree in psychology and his Doctorate from Meridian University. He completed internships at New Directions Adolescent Services, Wolfe Center Substance Abuse Prevention and Treatment Program, Russian River Counselors, Anova Center for Education, and private practice.
Dr. Forman is a licensed psychologist with a private practice in Santa Rosa. He uses an integrative approach that draws on his training in imaginal psychology and incorporates cognitive, behavioral, mindfulness, and spiritual principles. His practice focuses on working with adults, teens, pre-teens and their families with trauma, anxiety, depression, and high functioning autism. Additionally, Dr. Forman is a member of the core faculty at Meridian University.
During his off time, Dr. Forman loves to spend time in nature. Some of his favorite local areas are Annadel, Goat Rock Beach, Armstrong Woods, and Mendocino Woodlands.