2021 RPA Board of Directors
Annie Vincelette, PsyD   President
she/her   Dr. Vincelette is a licensed psychologist who works with couples, individual adults, and teens, with a special emphasis on working with the LGBTQ+ community, particularly transgender/gender expansive/non-binary individuals.  She works with those who are in various stages of transitioning and offers consultation to clinicians serving TGNB patients.  Dr. Vincelette volunteers her time to support TRANSLIFE, Sonoma County's program committee, is CE Coordinator for The Affirmative Couch, and has served RPA in various roles since 2017.  Prior to becoming a psychologist, Dr. Vincelette worked in the television industry for over 15 years and currently provides psychological consultation to entertainment organizations, including The National Academy of Television Arts & Sciences, of which she is a member. 
Dr. Vincelette received her masters degree in Clinical Psychology from the Chicago School of Professional Psychology in Los Angeles and her doctorate degree in Clinical Psychology from Ryokan College in Venice, CA.  Internships include The Maple Counseling Center (TMCC) in Beverly Hills and Cedars-Sinai Medical Center in Los Angeles as a supervisor for Teen Line, a program that provides crisis intervention and prevention, peer counseling, and referrals specifically for adolescents ages 12 to 19.  In 2014, she earned the Certificate in Psychoanalytic Psychotherapy from the Los Angeles Institute and Society for Psychoanalytic Studies (LAISPS).
•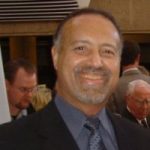 Don Talley, PhD, NCC   

Vice-President
he/his   Dr. Talley is a forensic and clinical psychologist, licensed in the State of California. In addition to serving as a Senior Psychologist in Forensic Services at Napa State Hospital (NSH), he also has a private practice in Santa Rosa. At NSH, he serves as an evaluator, consultant, and expert witness in criminal cases related to trial competency as well as not guilty by reason of insanity. Clinically, he specializes in issues related to personality disorders (i.e., Borderline Personality Disorder, Antisocial Personality Disorder, and Narcissistic Personality Disorder) and trauma as well as Schizophrenia and Bipolar Disorder.  Originally from Canada, he has lived in Sonoma County since 2007 and has maintained a private practice for over 10 years.
•.
Liz Cassanos, PhD   Secretary
she/her   Dr. Cassanos is a psychologist in private practice in Santa Rosa. In addition to her practice, she conducts workshops and consults with organizations to facilitate personal and systemic transformation. Dr. Cassanos was a contributor to Unlikely Allies in the Academy: Women of Color and White Women in Conversation and has facilitated sessions for American River College's Equity Action Institute. She has served as a faculty member at Meridian University, including acting as the psychology program chairperson.  Prior to becoming a psychologist, Dr. Cassanos spent 20-plus years in the business world as a communications consultant, executive and entrepreneur. Her work focused on corporate and brand positioning, transition and crisis management, and community outreach.  Dr. Cassanos earned her bachelor's degree in history from The University of Chicago, her master's degree in psychology from the Institute of Imaginal Studies, and her doctorate from Meridian University. Her dissertation examined the confluence of trauma, victim identity, and numinous experience.

Barbara Prosniewski, PhD  

Treasurer
she/her   Dr. Prosniewski received a BA in Psychology from Boston University, an M.Ed. In Elementary School Counseling from Boston College and PhD from the San Francisco School of Psychology. She worked as a counselor in the Nashua, New Hampshire School District prior to coming to California. Once in California, Dr. Prosniewski worked as a school liaison for Developmental Service for Children in San Jose and then became the Asst. Director at Plumfield Academy, a group home and Non Public School helping boys who have experienced severe neglect and abuse requiring a residential setting. She also has been in private practice since licensure in 2001. Currently Dr. Prosniewski is semi-retired, seeing mostly CPS clients in her private practice and being the psychological consultant for two offices of CBEM's (Creating Behavioral and Educational Momentum), an agency vendorized by the local Regional Centers to do crisis management for their clients. These clients have challenges such as autism and intellectual disabilities.
•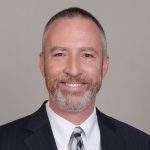 Seth Ubogy, PsyD, ABPP  

Immediate Past-President
he/his   Dr. Ubogy earned his doctorate at the California Institute of Integral Studies. His internship in clinical neuropsychology was done at Laguna Honda Hospital and Rehabilitation Center in San Francisco. He then had two years of postdoctoral training, the first in clinical neuropsychology and geropsychology at the San Francisco VA Medical Center, and the second in pediatric neuropsychology at UCSF Benioff Children's Hospital Oakland. Licensed in 2003, he was board certified in 2008 by the American Board of Clinical Neuropsychology (ABCN), and certified as a pediatric subspecialist in 2017. Dr. Ubogy worked at UCSF Benioff Children's Hospital Oakland from 2006-2014, during which time he directed the pediatric neuropsychology training program. Before moving to Sonoma County, he was on the faculty of the Wright Institute in Berkeley, where he taught pediatric neuropsychology and child psychological assessment. In 2017, Dr. Ubogy became an evaluator for the NFL Players' Concussion Injury Litigation Class Action Settlement. He now has has an independent practice in Santa Rosa, in which he evaluates children, adolescents and adults.
•
Lindsay Kenny  

Administrator
she/her   Lindsay has a background in Advertising, Media and Marketing. After taking a break from her career to stay at home with her children Mason and Ryder, she decided to rejoin the workforce part time. Her role as RPA administrator is the perfect fit – allowing her to work part time and still be home for her kids. She joined RPA in 2018 and her role includes marketing, membership management, event planning and website management among other tasks. We are grateful for Lindsay's talents and ongoing support!