2019 RPA Board of Directors
•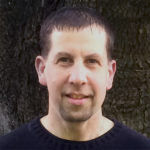 Dr. Forman received his B.S. in Biology from the University of Toledo. After spending several years working as a research assistant in the medical field, he changed his focus towards psychology. Dr. Forman completed both his Master's degree in psychology and his Doctorate from Meridian University. He completed internships at New Directions Adolescent Services, Wolfe Center Substance Abuse Prevention and Treatment Program, Russian River Counselors, Anova Center for Education, and private practice.
Dr. Forman is a licensed psychologist with a private practice in Santa Rosa. He uses an integrative approach that draws on his training in imaginal psychology and incorporates cognitive, behavioral, mindfulness, and spiritual principles. His practice focuses on working with adults, teens, pre-teens and their families with trauma, anxiety, depression, and high functioning autism. Additionally, Dr. Forman is a member of the core faculty at Meridian University.
During his off time, Dr. Forman loves to spend time in nature. Some of his favorite local areas are Annadel, Goat Rock Beach, Armstrong Woods, and Mendocino Woodlands.
•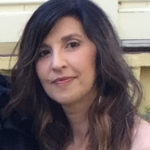 Dr. Naber is a bicultural Latina Neuropsychologist, who received her Bachelor's degree in Psychology and Anthropology from the University of Virginia and her Master's and Ph.D. in Clinical and Community Psychology from the University of Illinois at Urbana Champaign. She attended internship at the Southwest Consortium (Albuquerque VA, University of New Mexico Hospital, and Indian Health Services) with a dual focus in Neuropsychology and Cross Cultural Psychology. She went on to receive postdoctoral training in Neuropsychology and Rehabilitation at the University of Missouri Columbia and North Coast Health Care Centers in Santa Rosa.
Dr. Naber works as a Neuropsychologist at Kaiser Permanente Department of Neurology in Santa Rosa and in private practice. Her private practice is devoted to adult and geriatric neuropsychological evaluations, both medical and forensic. Forensic specialties include criminal and civil medi-legal evaluations, including personal injury, competency to testify/go to trial, harassment, trauma, emotional distress, and capacity for financial, personal, and medical decision making. As a neuropsychologist at Kaiser Permanente, she is the Training Director for the practicum program for advanced graduate students in Neuropsychology and helped create a vestibular rehabilitation program in Head and Neck surgery, an inpatient neuropsychological consulting service at Kaiser Santa Rosa Hospital, and an outpatient neuropsychological evaluation program in the Department of Neurology. She has also been the principal investigator on various research projects on migraines and vestibular dysfunction.
When not working, Dr. Naber loves to travel, especially to any sites with ruins. Highlights include Belize, Guatemala, England, Colombia, and thru the Panama Canal. Her family enjoys canoeing the Russian River and hiking—favorite hiking spot is Cinder Cone in Lassen National Park. She also enjoys performing in regional theatre, singing, and watching baseball. Go Cubs!
•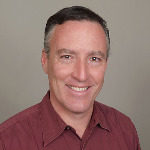 Dr. Ubogy earned his doctorate at the California Institute of Integral Studies. His internship in clinical neuropsychology was done at Laguna Honda Hospital and Rehabilitation Center in San Francisco. He then had two years of postdoctoral training, the first in clinical neuropsychology and geropsychology at the San Francisco VA Medical Center, and the second in pediatric neuropsychology at UCSF Benioff Children's Hospital Oakland. Licensed in 2003, he was board certified in 2008 by the American Board of Clinical Neuropsychology (ABCN), and certified as a pediatric subspecialist in 2017. Dr. Ubogy worked at UCSF Benioff Children's Hospital Oakland from 2006-2014, during which time he directed the pediatric neuropsychology training program. Before moving to Sonoma County, he was on the faculty of the Wright Institute in Berkeley, where he taught pediatric neuropsychology and child psychological assessment. In 2017, Dr. Ubogy became an evaluator for the NFL Players' Concussion Injury Litigation Class Action Settlement. He now has has an independent practice in Santa Rosa, in which he evaluates children, adolescents and adults.
•
Dr. Dannels has lived in Sonoma County for 4 years and received her Bachelor's degree in psychology from San Diego State and her Masters and Doctorate degrees in Clinical Psychology from California School of Professional Psychology in San Francisco.  She completed her post-doctoral training at Russian River Counselors in Monte Rio, and has continued on as a licensed Psychologist providing services in English and Spanish.
Dr. Dannels has an integrated approach to therapy utilizing psychodynamic, relational, humanistic and rational perspectives and integrates aspects of CBT, mindfulness, and a variety of other theories, to fit the current need of a client.  She works with couples, families, and individuals from a range of cohorts and works with families in and out of foster care to provide help with other relational difficulties that arise.  Dr. Dannels also provides psychological testing and evaluations, with referrals from CFS, workers comp., and to help with SSI applications.
When not working, she loves watching movies, cooking, and trying different restaurants and wines. She enjoys being out in nature, and has been trying her hand at kayaking.
.

I am a long-time member of RPA, CPA, and APA, and I look forward to returning to the RPA Executive team, this time as your Treasurer. I am comfortable working with spreadsheets, and I anticipate that managing the financial affairs of the association, recording transactions, disbursing funds, and reporting to the Executive Committee will be straightforward. I am bilingual in French and English and a graduate of McGill University and l'Université de Montréal in Clinical Psychology. I completed a two-year post-doctoral Fellowship in Child Psychoanalytic Psychotherapy at the UCLA-affiliated Reiss-Davis Child Study Program. In 2005, I completed my coach training at the Coaches Training Institute in San Rafael and, in 2010, I was mentored by Jack Canfield, as part of his Train the Trainer program. Throughout my career as a psychologist, I've worked in a variety of clinical settings, in both the U.S. and Canada. I have worked in a pain clinic and on a military base. I was professor of psychology at two colleges. I was also a school psychologist for many years. In my private practice, I enjoy blending my training as a psychologist and executive coach with individuals who present with workplace issues. I also offer psychotherapy, coaching, and evaluations as part of Dr. Anish Shah's Siyan Clinical team.