2022 RPA Board of Directors
Liz Cassanos, PhD   President
she/her   Dr. Cassanos is a licensed psychologist in private practice in Santa Rosa. In addition to her practice, she conducts workshops and consults with organizations to facilitate personal and systemic transformation. Dr. Cassanos was a contributor to Unlikely Allies in the Academy: Women of Color and White Women in Conversation and has facilitated sessions for American River College's Equity Action Institute. She has served as a faculty member at Meridian University, including acting as the psychology program chairperson.  Prior to becoming a psychologist, Dr. Cassanos spent 20-plus years in the business world as a communications consultant, executive and entrepreneur. Her work focused on corporate and brand positioning, transition and crisis management, and community outreach.  Dr. Cassanos earned her bachelor's degree in history from The University of Chicago, her master's degree in psychology from the Institute of Imaginal Studies, and her doctorate from Meridian University. Her dissertation examined the confluence of trauma, victim identity, and numinous experience.
•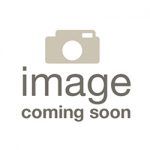 Rachel Gardner, PsyD 

Vice-President
she/her   Dr. Gardner joined RPA just over three years ago when she began work as a psychological assistant. 

Her work now as a licensed psychologist is informed by her training in depth and imaginal psychology, somatics, conflict resolution, psychoneuroimmunology, and ecopsychology as well as her own Buddhist meditation practice and engagement with the natural world. Dr. Gardner received training and supervision from Dr. Cheryl Nygard at Lomi Psychotherapy Clinic and Dr. Sil Machado in his private practice. She also bring skills and capacities developed in her prior careers as a professional chef in San Francisco and as a leader in the Sonoma County nonprofit and HIV/AIDS service community.
A native New Yorker, Dr. Gardner is a longtime resident of Sonoma County. She received her BA from Sonoma State University and her Master and Doctorate degrees in Clinical Psychology from Meridian University. The focus of her Clinical Case Study was on transforming the psychological impact of internalized stigma and oppression.
•.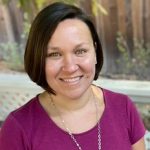 Tori Branch, PsyD  

Secretary
she/her  Dr. Branch, a licensed psychologist, became a member of RPA in early 2021 after relocating her practice to West Sonoma County from San Francisco that same year.  Even in that short time, she says to have benefited greatly from joining the association and is excited to serve on the RPA board and supporting our membership. Dr. Branch has held the role of secretary for the Northern California Society of Psychoanalytic Psychology (NCSPP)'s board and has honed her organization and communication skills in that role as well as in academic and non-profit settings.
Since 2011 Dr. Branch has split her time between private practice and community mental health non-profits (Clinic Manager of Psychological Services Center of CIIS 2011-2016; Director of Clinical Services for Access Institute 2016-2021). In each of these roles she served on the organizations' leadership/administrative teams while also providing group and individual supervision to 20+ psychology trainees over 10 years. In August of 2021, she left her role at Access Institute to focus solely on her practice. Dr. Branch has an office in Graton, CA where she sees adult individuals wishing to work in areas of life transition, complex grief, personality conflict, and gender identity and transition. She is currently enrolled in the MAPS MDMA Assisted Psychotherapy Training program and hopes to expand her practice in that area once the drug is approved for use by the FDA. 
Dr. Branch completed a BA in Psychology from North Carolina State University in 1999, a Master's in Counseling & Guidance from New York University in 2003, and a Doctor of Psychology from California Institute of Integral Studies in 2011. Her dissertation focused on the creation of a transgender model of identity formation and her California license was first issued in 2013.
•

Synde Acks, PsyD  

Treasurer
she/her  Since 2016, Dr. Acks works as a private practice psychologist in Sebastopol, CA. In addition to her practice, she is writing a book and intermittently supervising interns. Prior to her practice, she spent 17 years in residential treatment working at TLC Child and Family Services. Her evolving roles consisted of line worker, high school counselor, therapist, and finally a senior clinician of Outpatient Services in 2015 where she facilitated several groups per week, and provided therapy for adolescents and their families. Dr. Acks believes that psychological services are imperative and we, as clinicians, have the opportunity to collaborate and learn from one another while on the psychological front lines. Dr. Acks earned her bachelors degree from California State University, Long Beach and her doctoral degree from Meridian University. Her clinical case study examined chemical dependence and Post Traumatic Stress responses, healing, and the mythic depiction of how an innocent transformed into Persephone, Queen of the Underworld through her trauma.
Annie Vincelette, PsyD   Immediate Past President
she/her   Dr. Vincelette is a licensed psychologist who works with couples, individual adults, and teens, with a special emphasis on working with the LGBTQ+ community, particularly transgender/gender expansive/non-binary individuals.  She works with those who are in various stages of transitioning and offers consultation to clinicians serving TGNB patients.  Dr. Vincelette volunteers her time to support TRANSLIFE, Sonoma County's program committee, is CE Coordinator for The Affirmative Couch, and has served RPA in various roles since 2017.  Prior to becoming a psychologist, Dr. Vincelette worked in the television industry for over 15 years and currently provides psychological consultation to entertainment organizations, including The National Academy of Television Arts & Sciences, of which she is a member. Dr. Vincelette received her masters degree in Clinical Psychology from the Chicago School of Professional Psychology in Los Angeles and her doctorate degree in Clinical Psychology from Ryokan College in Venice, CA.  Internships include The Maple Counseling Center (TMCC) in Beverly Hills and Cedars-Sinai Medical Center in Los Angeles as a supervisor for Teen Line, a program that provides crisis intervention and prevention, peer counseling, and referrals specifically for adolescents ages 12 to 19.  In 2014, she earned the Certificate in Psychoanalytic Psychotherapy from the Los Angeles Institute and Society for Psychoanalytic Studies (LAISPS).
•
Lindsay Kenny   Administrator
she/her   Lindsay has a background in Advertising, Media and Marketing. After taking a break from her career to stay at home with her children Mason and Ryder, she decided to rejoin the workforce part time. Her role as RPA administrator is the perfect fit – allowing her to work part time and still be home for her kids. She joined RPA in 2018 and her role includes marketing, membership management, event planning and website management among other tasks. We are grateful for Lindsay's talents and ongoing support!